Legendary MMA coach and Milwaukee native Duke Roufus of the Roufusport MMA Academy dropped by the 97.3 The Game studio Wednesday morning along with fighters Sergio Pettis and Gerald Meerschaert, whom he is preparing for "UFC Fight Night" on Dec. 15 at Fiserv Forum.
The trio visited with morning show hosts Drew Olson and KB (Kevin Brandt), who has known Roufus for decades.
The fighters spent an entire hour chatting about their background in the sport as well as upcoming event, the evolution of Roufusport and Bucks star Giannis Antetokounmpo's prospects as a mixed-martial artist.
Enjoy the podcast. And be sure to listen to "Drew and KB" from 6 a.m. to 10 a.m. for your chance to win tickets for the fight. (CONTINUED)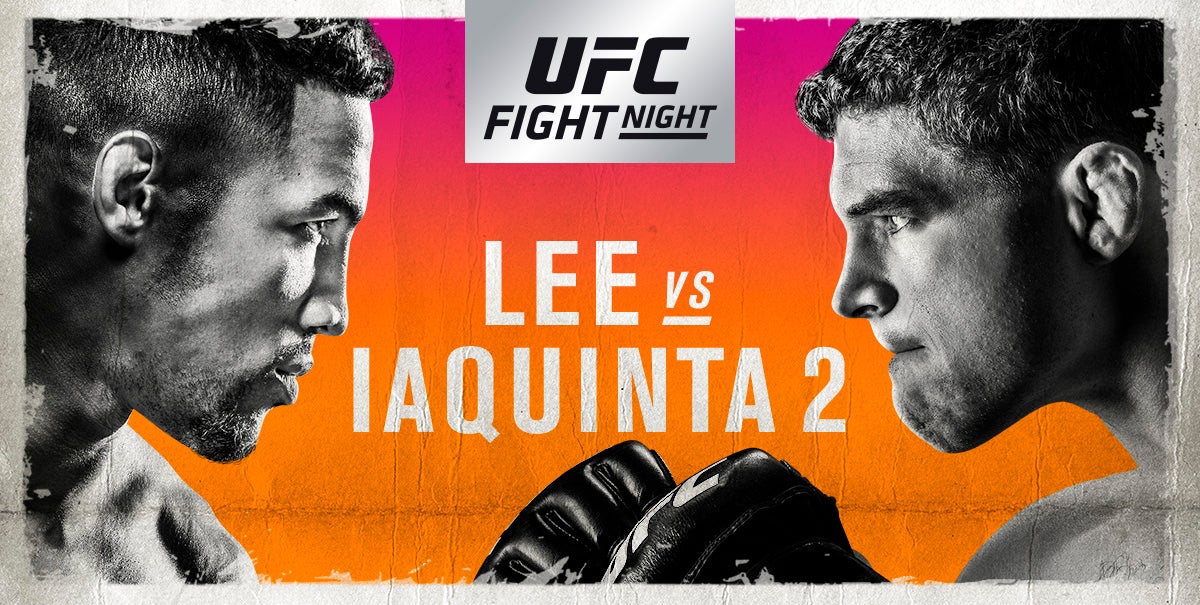 Admission for the event, the first UFC event at Fiserv Forum, begins at 2:30 p.m. Dec. 15.
HERE IS A PRESS RELEASE FROM FISERV FORUM.
UFC® is coming for the first time to Fiserv Forum on Saturday, Dec. 15, for a pivotal rematch between top lightweight contenders, as No. 5-ranked Kevin Lee battles No. 9 Al Iaquinta. UFC FIGHT NIGHT®: LEE vs. IAQUINTA 2 will air live on FOX. Tickets for the fight at Milwaukee's new world-class arena go on sale to the general public on Friday, Oct. 19, at 10 a.m., and can be purchased here.
"We have an awesome card for UFC Fight night on Dec. 15, 2018, at Fiserv Forum," said Fiserv Forum General Manager Raj Saha. "There are great match-ups, and we are really looking forward to seeing many of the Milwaukee-based fighters in action."
Lee (17-3, fighting out of Las Vegas) believes he is finally breaking into his prime, and he looks to re-insert himself into the lightweight title discussion with another impressive victory in Wisconsin. In his most recent outing, the 26-year-old earned an exciting TKO victory over elite striker, Edson Barboza. This marked his sixth victory in seven fights, with five coming by way of stoppage. Having already challenged for the interim title, Lee has established himself as a top talent to watch in one of UFC's deepest divisions and is excited to avenge the first loss of his career.
Fan favorite Iaquinta (13-4-1, fighting out of Wantagh, New York) is coming off an outstanding performance against current UFC lightweight champion, Khabib Nurmagomedov, after winning five fights in a row, four by way of KO. Iaquinta looks to take that experience and get back into the win column by proving his first victory over Lee in 2014 was no fluke. Coming from a wrestling base, Iaquinta has evolved throughout his MMA career. The majority of his victories have come via KO, taking out established UFC lightweight veterans Ross Pearson, Joe Lauzon, and Diego Sanchez along the way.
UFC FIGHT NIGHT®: LEE vs. IAQUINTA 2 will also feature another bout between world-class lightweights, as No. 6-ranked contender Edson Barboza welcomes fellow dangerous finisher No. 14 Dan Hooker to the deep end of the division.
One of the best strikers at 155 pounds, Barboza (19-5, fighting out of Coconut Creek, Florida, by way of Rio de Janeiro, Brazil) looks to return to his highlight KO-winning ways, as fans have seen with his spectacular finishes over Beneil Dariush, Evan Dunham and Terry Etim. Barboza is excited to share the Octagon® with an opponent who will test his standup and aims to break back into the top five with another signature finish.
Former featherweight Hooker (18-7, fighting out of Auckland, New Zealand) has been undefeated since moving up to lightweight, winning four fights in a row with all ending before the final horn. Fans are excited to see how far Hooker can go in the stacked 155-pound division, having already taken out established veterans Ross Pearson, Jim Miller and Gilbert Burns. Hooker looks to prove himself ready for the top 10 by taking on the toughest test of his career.
Additional bouts on the card include:
No. 11-ranked bantamweight Rob Font (15-4, fighting out of Woburn, Massachusetts) welcomes flyweight contender Sergio Pettis (17-4, fighting out of Milwaukee) to the 135-pound division.No. 10 flyweight contender Jessica-Rosa Clark (9-4, 1 NC, fighting out of Innisfail, Australia) looks to get back in the win column against No. 15-ranked Andrea Lee (9-2, fighting out of Shreveport, Louisiana).Dan Ige (9-2, fighting out of Haleiwa, Hawaii) takes on fellow DANA WHITE'S TUESDAY NIGHT CONTENDER SERIES alum Jordan Griffin (17-5, fighting out of Milwaukee).Bobby Green (24-8-1, fighting out of Fontana, California) aims to be the first man to finish rising star Drakkar Klose (9-1-1, fighting out of Glendale, Arizona).Gerald Meerschaert (28-9, fighting out of Milwaukee) looks to make it three wins in a row against fellow rising middleweight contender Jack Hermansson (17-4, fighting out of Oslo, Norway).Veteran Erik Koch (15-6, fighting out of Milwaukee) intends to spoil the debut of DWTNCS stand out Dwight Grant (8-1, fighting out of San Jose, California)Jared Gordon (14-2, fighting out of Astoria, N.Y.) meets Joaquim Silva (10-1, fighting out of Curitiba, Brazil), with both looking to bounce back from the first losses of their UFC careers.
For the latest information on additional bouts for this event, please visit www.ufc.com. All bouts live and subject to change.with the prelims kicking off the evening on FS1 at 4 p.m. and on UFC FIGHT PASS® at 2:30 p.m.
Tickets for UFC FIGHT NIGHT®: LEE vs. IAQUINTA 2 are priced at $170, $150, $120, $100, $80 USD (does not include fees). Tickets are available for purchase online at ticketmaster.com. Ticket sales are limited to eight (8) per person.